Refugees as Survivors New Zealand (RASNZ) is New Zealand's leading mental health and wellbeing service for people from refugee backgrounds living in Aotearoa. 
RASNZ was established in 1995 as a non-denominational, politically-neutral and non-aligned not-for-profit charitable trust. We are governed by an elected Board of Trustees and funded by the Ministry of Health, philanthropic organisations and donations from individuals and the wider community.
Our Vision
RASNZ promotes programmes and policies that respect and advance the health, wellbeing and human rights of people from refugee backgrounds.
Our Mission
Refugees and people from related backgrounds will have access to quality, culturally responsive health services to assist positive resettlement in New Zealand.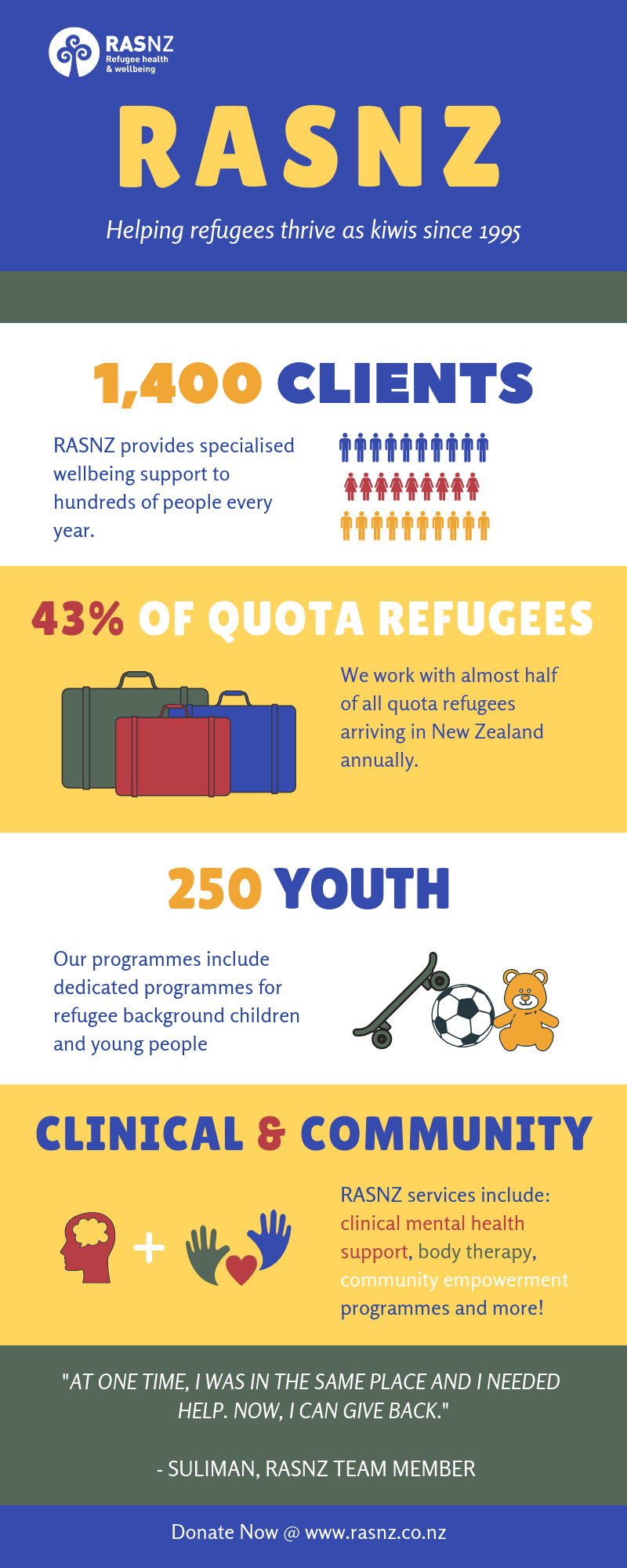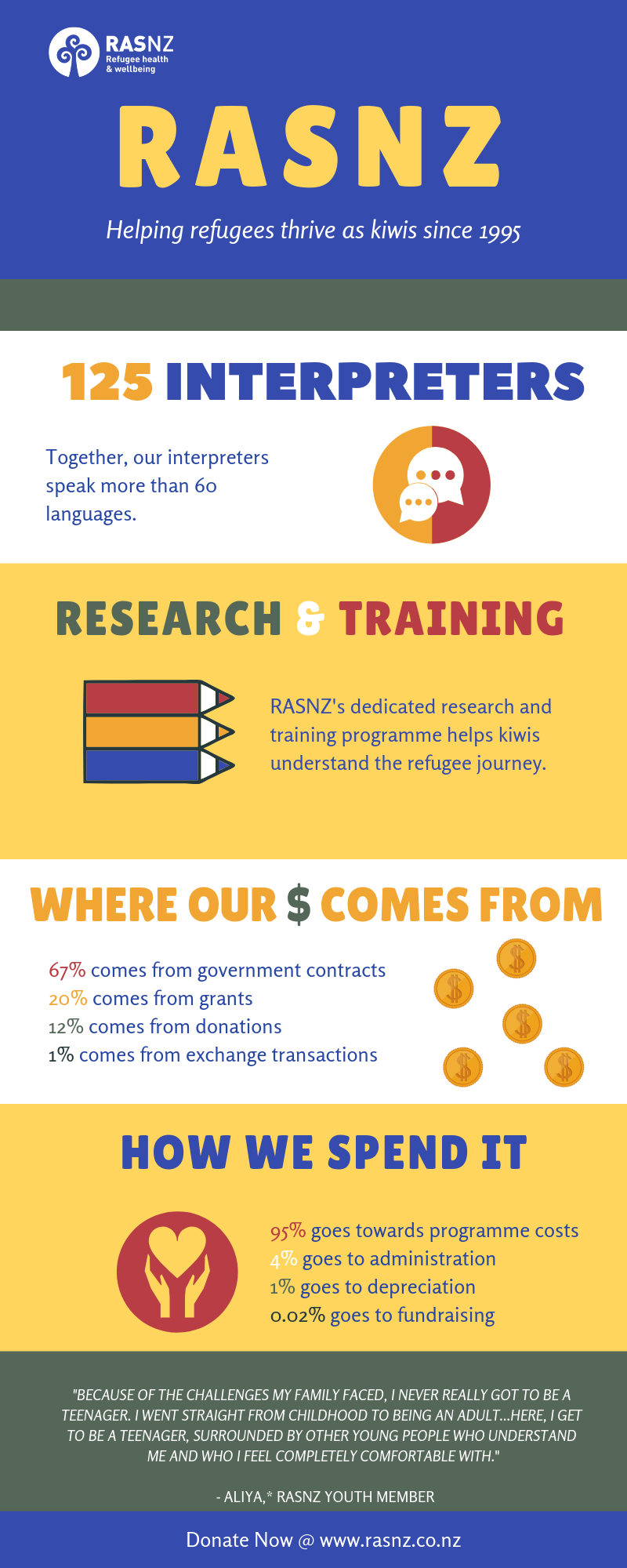 Sustainability
RASNZ is sustainable and appropriately funded to deliver health services to people from refugee backgrounds

Professionalism
RASNZ delivers professional clinical and community services to meet the needs of clients
Capability Building
RASNZ builds capability in staff, refugee communities and mainstream service providers

Collaboration
RASNZ has strategic relationships and partnerships which enable efficient and effective service provision

Innovation
RASNZ works in ways that are innovative and take advantage of new technologies
RASNZ relies on the compassion and generosity of people like you. Give the gift of wellbeing to refugees resettling in New Zealand.