Clinical Teams
People like you mean that we can help former refugees thrive as kiwis!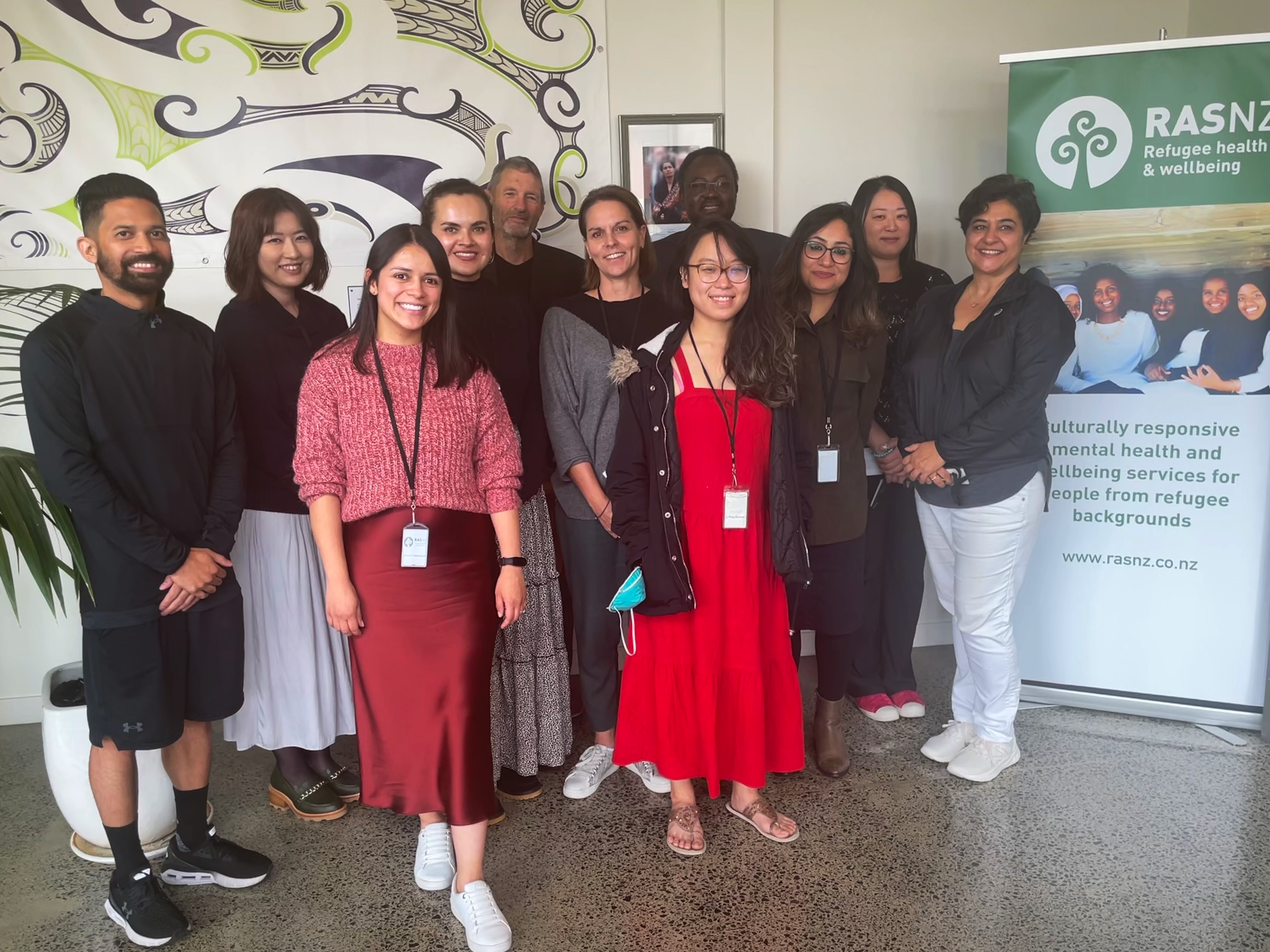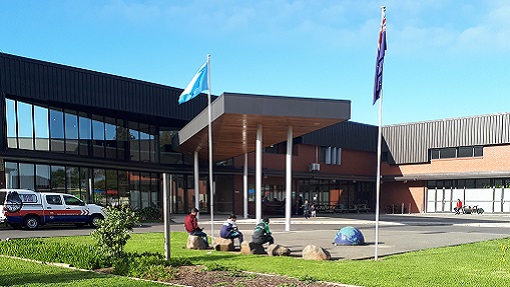 The Mangere Clinical Team is based at the Te Āhuru Mōwai o Aotearoa, where all newly-arrived UN Quota refugees acclimatise for 5 weeks upon arrival to New Zealand.
Trauma, family separation, cultural differences, and ongoing struggles in countries of origin are examples of stressors which often impact many former refugees. These dynamic and contextual struggles can thwart adjustment to settlement.
RASNZ offers culturally-sensitive, trauma informed mental health services to all incoming refugees to meet individual needs.
Our holistic team which includes talking therapists, body therapists, psychiatrists, cross-cultural facilitators,  work alongside interpreters to:
Introduce the concept of mental wellbeing to all residents at Te Āhuru Mōwai o Aotearoa
Identify and assess mental health concerns,
Provide 1:1 counselling and group based activities for settlement containment,
Assess and review psychiatric and pharmacological needs,
Utilise body therapy to assist with the mind-body duality of trauma experiences,
Deliver health promotion programmes,
Make onward referrals to settlement regions for clients with ongoing complex trauma needs.
"I came to New Zealand as a refugee from Kurdistan, Iraq. Life as a refugee is not easy, regardless of which country you come from or where you land. Almost twenty years after arrival in New Zealand, I still identify with the refugee journey. Working at RASNZ gives me the sense that I can make a difference. Through my work as an interpreter, I give hope to refugees – the hope that, through hard work and finding your voice, dreams can become your reality."
"In my country, they believe women are not supposed to go to school. Women are supposed to grow up, get married, get children—that's it! That's your life. With RASNZ Mobile Team's help, I started in Level 2 English language classes. Yes, it's only level 2…but oh my god, I am better! I can write. I can read. I love it! RASNZ helped me understand I can be anything I want to be in New Zealand."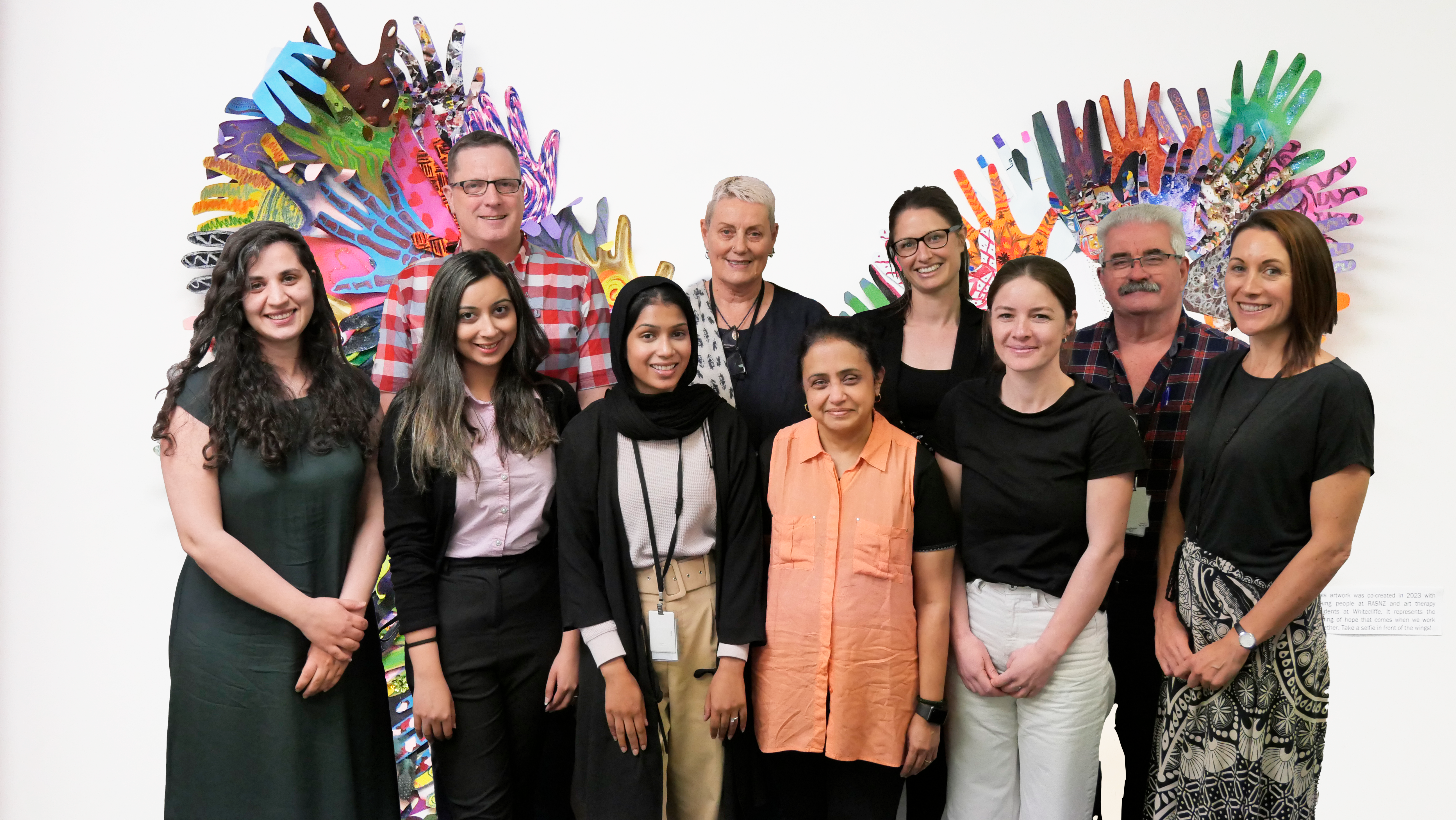 Resettlement can be a long-term process and there is often a need for continued mental health and wellbeing support once refugees begin to rebuild their lives in the community. The RASNZ Community Clinical Team provides longer-term therapy support for former refugees, convention refugees and asylum seekers resettled throughout the wider Auckland region. There is no "cut-off" date for this service and former refugees can access the Community Clinical Team even years after they arrive in New Zealand.
Our Family Service, operating under the umbrella of the Community Clinical Team, works to ensure that families from refugee backgrounds flourish as they settle and become part of the wider Auckland community. A major focus of the Family Service is collaborating and building capacity within refugee communities and mainstream services.
Referrals to the Community Clinical Team can be made by the Mangere Team, GPs, schools, police, lawyers and community mental health services. Individuals from a refugee background can also self-refer. All Community Clinical Team services are free of charge, with funding provided through a collaborative partnership between CMDHB, Foundation North and the UN Fund for Victims of Torture.