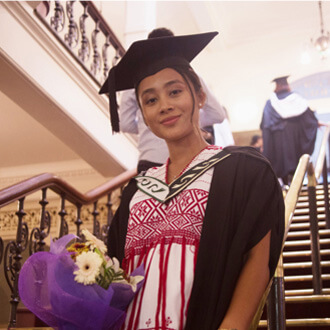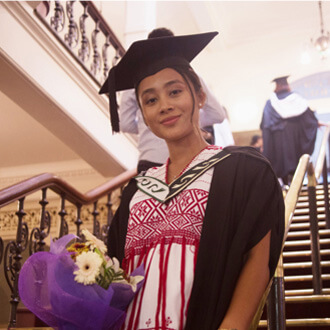 Pasawhtee Kuku
Age: 22
Country:

 

Burmese / Myanmar
Occupation: Student
I arrived to New Zealand in 2006 with my mother and two younger siblings. I was 11 years old. Read more...
I have completed a bachelor degree in Architecture Studies. There were times when I really struggled in university. However; I overcame those struggles and gained myself a degree. Currently I am taking a gap year to gain work experience and travel to deepen my knowledge and understanding of the world and different cultures. My intention is to continue with a Master in Architecture next year. I wanted to continue with my studies because being able to study at a tertiary level has always been my dream, since I was a little girl. Therefore, I want to use the opportunity that I now have and make the most out of it, as well as reaching as high as I can.
My journey to New Zealand was quite perplexing. I knew that I was going to New Zealand, but had no idea where exactly it was located. In fact, I had never heard of New Zealand before our applications were accepted to resettle here. The journey was like a dream. It was like a dream because I never thought my family and I would be able to afford to ever go on a plane ride. I had the worst motion sickness during my first plane ride. When I think about my journey now, it always makes me laugh because of how inexperienced we were and how we didn't understand anything that was going on around us.
I was a refugee from birth. My parents had nothing; no house to live in when they first arrived at a Thai refugee camp. I didn't have clothes to wear when I first born, even though I was a winter baby. Therefore, my father would cuddle me all night in his jumper because it was too cold and I didn't have warm clothes to wear. These stories always brought tears to my eyes every time I think about how poor my family was, especially when my parents first had me. My family was poor but my parents sacrificed so much to be able to nourish and nurture my siblings and I.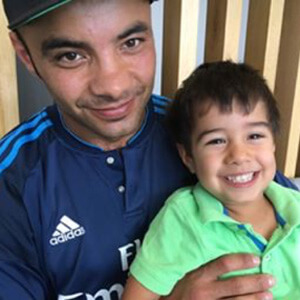 Karzan Eskerie
Age: 32
Ethnicity/Country:

 

Kurdish / Kurdistan
Occupation: Personal Trainer
My family fled Kurdistan in 1989 to get away from Saddam Hussain's killings. Read more...
We went to Iran, then Pakistan, as refugees in the hopes of from there being able to go to a western country. But it didn't happen as planned and we had to stay in Pakistan for 10 years. The times were very tough on my parents, as me and my brothers were all really young.
We came here in April, 1999 as refugees and it was a brand new start in life for us. I was 13 when we came here and went to school again. It was very hard as I couldn't speak any English.
In 2006, I visited Kurdistan for the first time since I was a child and I met this girl, Khelan. After a while of talking and going out we decided to get married. We came back here and I started a personal training course, and now I have a personal training business and train people to get fit and strong. I am also doing real estate papers. We have a girl, Honya, who is 6 years old and a boy, Keyan, who is 4.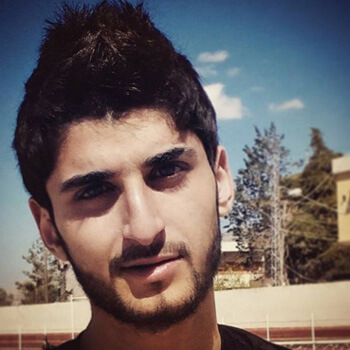 Sharif King
Age: 21
Ethnicity/Country:

 

Syrian / Syria
Occupation: Computer Science Student
I came to New Zealand in 2016 after the war destroyed my country and now study Computer Science at Polytech. Read more...
I had a job at a Computer Repair Shop for a year and a half. One day, I was on my way to work, carrying several laptops, when I was stopped at a checkpoint by the army. They arrested me on suspicion of being an activist during the peaceful mass protests at the time.
I was detained for three days. These were the worst days of my life. They broke my nose and my teeth and shot my leg with a bullet that penetrated from one side into the other.
When they released me, my mother decided we needed to leave Syria for our protection.  My military service was due and I could not accept being part of causing the bloodshed.
I dreamt of a decent life in Lebanon but soon after we arrived, I regretted the decision.
We found a house with only a single room – no kitchen, no bathroom, just a tiny room and the attached one square meter toilet, that we used to bathe.
Now I had to find a job.  I couldn't study anymore, couldn't be a kid anymore.  I had to pay for the house and power and find furniture and basic food supplies.  My mother couldn't work.  I worked in so many different jobs.  They exploited me and I worked for no money but couldn't complain – they were like the mafia.
I needed to stay silent and work like an animal for a very small amount.  Sometimes on my way home I was harassed by people and, even thought I tried to defend myself, there were more of them than me – 6 or 7 at a time.  My heart was dead at this time.  The Lebanese government decided to prevent the Syrians from entering and working.  They arrested anyone who didn't have permanent residence.  Now  both the government and the people were against us.  It felt like all the countries were against us; no one cared.  We were just numbers on the television.
I found myself in the middle of a big hole. I couldn't leave Lebanon because I was 17 and had no passport. No Arabic countries allowed Syrians to enter. Even Turkey no longer welcomed the Syrians. I had no money to travel by sea.
I wished death for days and months, just to escape. I worked under the hardest conditions for a boy my age.  I had lost hope in life and because of this, I turned to singing.
I started recording songs in a house. With my ability and my computer experience, I was able to make rap songs – and my popularity grew! Syrians throughout Lebanon, Turkey and Syria and all places were Syrians had relocated to, were following me.
It was the only refuge to escape from reality. I always tried to control my tears when I sang on the microphone. 
My life changed the day we heard that we were travelling to a new country called New Zealand.  The travel procedures took about a year and a half to complete.  I counted the minutes until we could leave Lebanon and escape this nightmare.
When I was 12 years old, I was a diligent student. I was naughty sometimes but all my teachers loved me. I have always achieved excellence with everything throughout my childhood and I have been able to prove this with many things – but my hobby was everything related to computers.
I remember the day I got my first computer. Not many could have one because it was very expensive in my city.  I started learning how to use it, though there were problems with it. It was too expensive to pay for repairs so I learnt how to fix it by myself. This was the beginning.
I was always ahead of the computer classes at my school, but after many years, I had to leave my school after it was bombed and turned into a military compound in 2011.
Our income was coming from a factory my mother owned, but it was also bombed so I had to look for a job.  I lived with my mother after my father left, and I don't have any siblings.  I had worked with many people in different fields so I managed to find a computer repair company, although I didn't have the certification for repairs.  I started by making tea and coffee and gradually worked my way up until I worked under the supervision of an Engineer. After 3 months, they promoted me into a special area.  I loved the work so much, never missed a day and was well regarded there.
And here we are….
I am now in New Zealand.
They gave us a beautiful house. They helped me to form myself again. Now I live far from the atmosphere of war. A decent life,  far from persecution.
I have gone back to study computer science. I have a car. I'm learning English and looking for work and I even got to perform with Neil Finn when I was in Auckland.
I have a lot of goals I hope to achieve.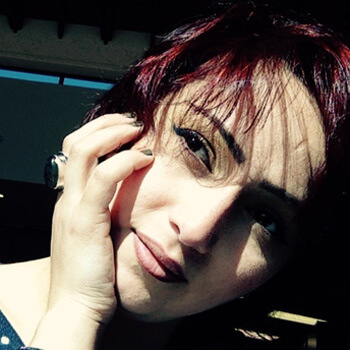 Shams Al-Chalabi
Age: 35
Ethnicity/Country:

 

Iraqi / Iraq
Occupation: Lecturer
My family arrived in New Zealand in 2000. Once we left the refugee resettlement centre in Mangere, I went to Howick College, then into tertiary education at AUT and MIT. Read More...
I joined the work force a year after my arrival became a tax payer – an entirely new concept for me and a different perspective on how one can be a contributor to a country. I continued studying and working until I graduated. Meanwhile, I had been granted citizenship which had opened new horizons for me to spread my wings and enjoy freedom of choice. I experienced the world by travelling, working and living abroad for three years; again, thank you New Zealand for giving me a world-class passport! I live in Auckland now, am married with three kids and I recently graduated with a Post Graduate Certificate in Tertiary Teaching. I now work as a lecturer at Manukau Institute of Technology.
I look back at my journey 17 years ago when I arrived in Auckland and the feeling of pride and gratefulness overwhelms me. Refugees usually arrive in a country chosen for them. They have no say in which country they want to live in and find themselves having to start from naught. Establishing a new life in a new country on a new continent was terrifying, yet gracious. For a refugee (a daughter of a political refugee) at 18 like me, New Zealand was not just a refuge but God's opened arms that embraced my family and I; a home and a country that I am now proud to be a citizen of. I cannot but say thank you God, thank you New Zealand and thank you my kiwi sponsors, who were, and still are, family to me.
From 1982 to 1991 I lived a beautiful life in Iraq, my father was a high ranking officer in the army and I lived mostly in army bases, which were elegant and provided officers' families with a comfortable lifestyle. Though we were at war with Iran, Iraq then was a secular republic and a nice place to live, until it went to war with America. The Gulf War not only left the country in ruins, but had a detrimental effect on families like mine who went poor and lost every chance to live a secure life. There was no future left for my family. We struggled for seven years, witnessing the deterioration of our country until my father decided to split the family in half in 1998. Some fled to Jordan and some to Turkey to ask for political refuge. We were then reunited in New Zealand in 2000.
Few words can portray the struggles I encountered and the challenges I faced along the way. But they can deliver a simple message that some of us (migrants/refugees) who are now citizens are grateful, proud, and see themselves as part of this beautiful country and work so hard towards raising its profile.