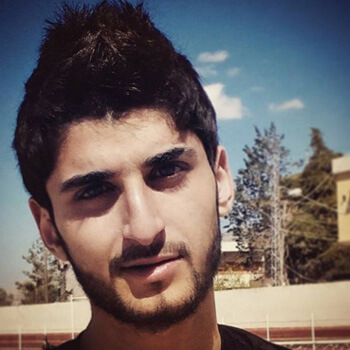 Sharif King
Age: 21
Ethnicity/Country:

 

Syrian / Syria
Occupation: Computer Science Student
I came to New Zealand in 2016 after the war destroyed my country and now study Computer Science at Polytech. Read more...
I had a job at a Computer Repair Shop for a year and a half. One day, I was on my way to work, carrying several laptops, when I was stopped at a checkpoint by the army. They arrested me on suspicion of being an activist during the peaceful mass protests at the time.
I was detained for three days. These were the worst days of my life. They broke my nose and my teeth and shot my leg with a bullet that penetrated from one side into the other.
When they released me, my mother decided we needed to leave Syria for our protection.  My military service was due and I could not accept being part of causing the bloodshed.
I dreamt of a decent life in Lebanon but soon after we arrived, I regretted the decision.
We found a house with only a single room – no kitchen, no bathroom, just a tiny room and the attached one square meter toilet, that we used to bathe.
Now I had to find a job.  I couldn't study anymore, couldn't be a kid anymore.  I had to pay for the house and power and find furniture and basic food supplies.  My mother couldn't work.  I worked in so many different jobs.  They exploited me and I worked for no money but couldn't complain – they were like the mafia.
I needed to stay silent and work like an animal for a very small amount.  Sometimes on my way home I was harassed by people and, even thought I tried to defend myself, there were more of them than me – 6 or 7 at a time.  My heart was dead at this time.  The Lebanese government decided to prevent the Syrians from entering and working.  They arrested anyone who didn't have permanent residence.  Now  both the government and the people were against us.  It felt like all the countries were against us; no one cared.  We were just numbers on the television.
I found myself in the middle of a big hole. I couldn't leave Lebanon because I was 17 and had no passport. No Arabic countries allowed Syrians to enter. Even Turkey no longer welcomed the Syrians. I had no money to travel by sea.
I wished death for days and months, just to escape. I worked under the hardest conditions for a boy my age.  I had lost hope in life and because of this, I turned to singing.
I started recording songs in a house. With my ability and my computer experience, I was able to make rap songs – and my popularity grew! Syrians throughout Lebanon, Turkey and Syria and all places were Syrians had relocated to, were following me.
It was the only refuge to escape from reality. I always tried to control my tears when I sang on the microphone. 
My life changed the day we heard that we were travelling to a new country called New Zealand.  The travel procedures took about a year and a half to complete.  I counted the minutes until we could leave Lebanon and escape this nightmare.
When I was 12 years old, I was a diligent student. I was naughty sometimes but all my teachers loved me. I have always achieved excellence with everything throughout my childhood and I have been able to prove this with many things – but my hobby was everything related to computers.
I remember the day I got my first computer. Not many could have one because it was very expensive in my city.  I started learning how to use it, though there were problems with it. It was too expensive to pay for repairs so I learnt how to fix it by myself. This was the beginning.
I was always ahead of the computer classes at my school, but after many years, I had to leave my school after it was bombed and turned into a military compound in 2011.
Our income was coming from a factory my mother owned, but it was also bombed so I had to look for a job.  I lived with my mother after my father left, and I don't have any siblings.  I had worked with many people in different fields so I managed to find a computer repair company, although I didn't have the certification for repairs.  I started by making tea and coffee and gradually worked my way up until I worked under the supervision of an Engineer. After 3 months, they promoted me into a special area.  I loved the work so much, never missed a day and was well regarded there.
And here we are….
I am now in New Zealand.
They gave us a beautiful house. They helped me to form myself again. Now I live far from the atmosphere of war. A decent life,  far from persecution.
I have gone back to study computer science. I have a car. I'm learning English and looking for work and I even got to perform with Neil Finn when I was in Auckland.
I have a lot of goals I hope to achieve.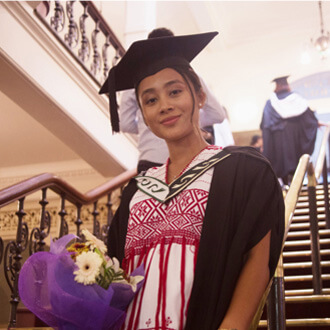 Pasawhtee Kuku
Age: 22
Country:

 

Burmese / Myanmar
Occupation: Student
I arrived to New Zealand in 2006 with my mother and two younger siblings. I was 11 years old. Read more...
I have completed a bachelor degree in Architecture Studies. There were times when I really struggled in university. However; I overcame those struggles and gained myself a degree. Currently I am taking a gap year to gain work experience and travel to deepen my knowledge and understanding of the world and different cultures. My intention is to continue with a Master in Architecture next year. I wanted to continue with my studies because being able to study at a tertiary level has always been my dream, since I was a little girl. Therefore, I want to use the opportunity that I now have and make the most out of it, as well as reaching as high as I can.
My journey to New Zealand was quite perplexing. I knew that I was going to New Zealand, but had no idea where exactly it was located. In fact, I had never heard of New Zealand before our applications were accepted to resettle here. The journey was like a dream. It was like a dream because I never thought my family and I would be able to afford to ever go on a plane ride. I had the worst motion sickness during my first plane ride. When I think about my journey now, it always makes me laugh because of how inexperienced we were and how we didn't understand anything that was going on around us.
I was a refugee from birth. My parents had nothing; no house to live in when they first arrived at a Thai refugee camp. I didn't have clothes to wear when I first born, even though I was a winter baby. Therefore, my father would cuddle me all night in his jumper because it was too cold and I didn't have warm clothes to wear. These stories always brought tears to my eyes every time I think about how poor my family was, especially when my parents first had me. My family was poor but my parents sacrificed so much to be able to nourish and nurture my siblings and I.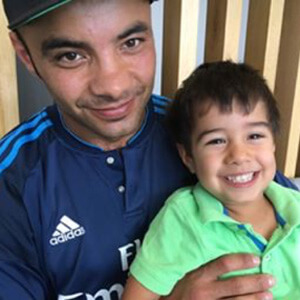 Karzan Eskerie
Age: 32
Ethnicity/Country:

 

Kurdish / Kurdistan
Occupation: Personal Trainer
My family fled Kurdistan in 1989 to get away from Saddam Hussain's killings. Read more...
We went to Iran, then Pakistan, as refugees in the hopes of from there being able to go to a western country. But it didn't happen as planned and we had to stay in Pakistan for 10 years. The times were very tough on my parents, as me and my brothers were all really young.
We came here in April, 1999 as refugees and it was a brand new start in life for us. I was 13 when we came here and went to school again. It was very hard as I couldn't speak any English.
In 2006, I visited Kurdistan for the first time since I was a child and I met this girl, Khelan. After a while of talking and going out we decided to get married. We came back here and I started a personal training course, and now I have a personal training business and train people to get fit and strong. I am also doing real estate papers. We have a girl, Honya, who is 6 years old and a boy, Keyan, who is 4.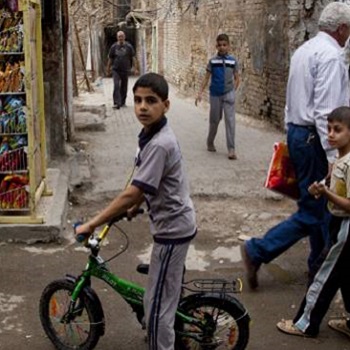 Anna Gailani
Ethnicity/Country:

 

Iraqi
Occupation: Interpreter
I'm often asked where I am from — well-intentioned curiosity — and I find that I give different answers depending on who I am talking to... Read more...
I might talk about where I was born, where I have lived, or where I belong. They all seem to provide fragments of what home is to me.
I left Baghdad three decades ago. There were more reasons to leave than to stay. On a hot summer afternoon, I climbed into a taxi with my family to begin the journey.
Most people were inside sheltering from the sun, but I turned my head to take one last look and saw my grandmother in her house dress, her loose embroidered headscarf flying, leaning to reach us from a distance. She was throwing rice in our wake, making some ancient plea for us to come back safely. We never returned.
My first sense of home was when I lived with my elf-like, cottonwhite grandmother who had come to Baghdad as a child from some unknown faraway land. I had been sent to live with her because my mother had her hands full with my brother and sisters.
My grandmother had been widowed young and lived in a big house one block down the road. There, I would wake up to the sound of pigeons and the smell of freshly baked bread from the local bakery owned by a Kurdish family. Later in the morning, I would chase her grumpy turkeys instead of checking on the hens' eggs as she had asked me to.
My grandmother would be cooking, and when I heard the ladle tapping twice on the edge of the old pot, I knew that lunch was ready, food simmered to perfection. That was the right time to ask Grandma for what she called a "token of patience" — a piece of bread dipped in a delicious broth of tomatoes and herbs.
My second recollection of home is from around the time I started school. My father had already been taken away by the Mukhabarat — Saddam's pervasive intelligence service. He had been anti-Baathist and was made to disappear. He was only 39 years old and a skilled  surgeon who saved lives — all life, be it pro-Baath or otherwise.But the regime punished non-Baathists to the point that it cost them their lives and destroyed their families.
My mother was told of his death but could not visit his grave.
After my father was taken away, my young mother took on the burden of holding the family together and trying to keep us safe. There are still good memories.
Running around the shower in circles with my sisters to cool ourselves, and giggling until the water tank almost ran out. Safe at home, we spent our days immersed in Russian literature and Arab and Western music. I suppose we shut out the world. My mother was not accepted socially because she chose to live with her children alone. She did not seek the ready shelter of a second marriage, or return to her parental home after being widowed. She did not wear mourning clothes for the rest of her life, as was expected.
Her unconventional attitudes reflected wider dissident views which made for a precarious life. My mother would say, "Even if they came for us now, if the house was turned upside down, you keep studying, and I will take care of it." But there was no escaping the reality that the world around me was an increasingly threatening place.
One morning, as I went to my friend Zahra's house to join her for our walk to school, I found her family's newly built home empty, the gate wide open. I peered in to find an abandoned place — a ghost house. I walked across the road to the little shop where an old man selling olive oil soap, pomegranate juice and fenugreek cakes told me they had been deported overnight. He said they probably went to Iran, where they originated from. At that time, Iraq and Iran were at war, and Saddam Hussein's regime was plucking people of Iranian descent and ejecting them at the Iraq-Iran borders, never to be allowed to return to Iraq.
I stood there looking at Zahra's house, and thought of my own family, outsiders for different reasons, but no less vulnerable, and with no one to intervene on our behalf if we upset someone important. I began to understand the crippling fear that my mother lived with.
We no longer felt safe, and increasingly she spoke of leaving. My sorrow was not so much about abandoning Baghdad as having to say goodbye to my extended family, in particular my beloved grandmother and aunt. I felt little attachment to the country, because we could no longer fit into a place synonymous with fear and persecution.
Yes, I still have fond memories of tagging along with my mother through crowded shopping alleys on River Street in the Old City, of hot chickpea soup served from a horse-led carriage roaming through our neighbourhood, and my brother and his childhood friends playing soccer in the street until dusk.
Later, as a teenager, I received a copy of Colin Wilson's The Outsider from my brother, and I remember the lines, "Life itself is an exile. The way home is not the way back."
Within my family, we labelled ourselves outsiders, and were willing to accept the proposition that we might need to find home somewhere else. The dislocation I felt was not because I left Baghdad; rather, it came as a result of living there.
A couple of years ago, I read in a university thesis of an Iraqi man who had moved to the USA and said, "Here is safety, we have everything available. But Iraq is home." I strove for years to reach safety, so it seemed strange to me that someone would be nostalgic for a place of hurt.
The journey which began that day took us to Europe, and on to Athens. I arrived there knowing very little of how a more open society functioned. But the fact was that I was now a refugee in limbo and stuck in Greece.
I learned a new language and took on a local name easier for those around me to pronounce. I listened to bouzouki music and followed the nation's politics. I studied and worked, all the while with a semi-legal status and a card that read "Alien's Permit". In the meantime, my family and I tried repeatedly to resettle in a final destination country, but luck was not on our side, and the years passed.
Then one day in 2003, George W Bush put on a bomber jacket and, standing aboard the vast aircraft carrier USS Abraham Lincoln, announced that the major combat operation in Iraq was over.
The banner behind him read Mission Accomplished. For the Greek government, this meant it was time for Iraqis to go back.
For me and my family, however, return to Iraq was simply not an option. I was 32 years old and had been living in a quicksand of impermanence in Greece for two decades. Now my family had to move again. The thought was exhausting. I had tried hard to belong and achieved a fragile stability in Greece, and I certainly did not want to  fall into another limbo.
My journey towards a safe home, where I could belong emotionally, physically and legally, had not yet finished.
And so I left Greece, on my own. A few days before my departure, I bought a ticket to the Acropolis — a ticket I could not really afford — and I climbed to take one last look across this marvellous city that had given me much but not home. I was not sad to leave, but it was hard to accept that after all this time my family and I were still not anchored to safety.
After an adventurous journey, I arrived in New Zealand alone, knowing absolutely no one and with nothing but my education. It is only now, after more than a decade, that I can say I am completely settled here.
Perhaps it may be more accurate to say that I am anchored here. In fact, at a concert I even thanked Don McGlashan for writing the song Anchor Me. Why has it taken so long to be anchored?
For refugees, the journey does not end when we arrive. The constant shifting and sudden changes in our lives create a fractured identity, and this fracture needs time to heal.
I never had a home. I did not know where to start to forge the ties of belonging. I missed neither Baghdad nor Athens; did not yearn for old neighbourhoods or childhood friends, and did not seek to unite with people from the diaspora. What I had learned well was how to survive.
As time went by, and thanks to the safety afforded to me in New Zealand, I have been able to reflect peacefully and come to realise that for me home is but a notion. There is no Ithaca for me to find. Home is not the place I am in, not a social group to which I should belong, not a religion in which I must believe, nor one specific ethnicity with which I identify. Home is not something I have lost, for how can I lose what I never had?
Home for me is my resilient and wise mother, my noble brother, my loving sisters, my aunt's pure heart, and the thought of my grandmother resting in peace. Home is where one lives in safety and dignity.
They say home is where you hang your hat, and I have to say that my blue fedora seems to look just a little more in place each time I put it up on the hook in the hallway of my Auckland flat.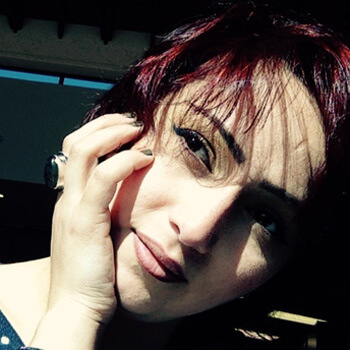 Shams Al-Chalabi
Age: 35
Ethnicity/Country:

 

Iraqi / Iraq
Occupation: Lecturer
My family arrived in New Zealand in 2000. Once we left the refugee resettlement centre in Mangere, I went to Howick College, then into tertiary education at AUT and MIT. Read More...
I joined the work force a year after my arrival became a tax payer – an entirely new concept for me and a different perspective on how one can be a contributor to a country. I continued studying and working until I graduated. Meanwhile, I had been granted citizenship which had opened new horizons for me to spread my wings and enjoy freedom of choice. I experienced the world by travelling, working and living abroad for three years; again, thank you New Zealand for giving me a world-class passport! I live in Auckland now, am married with three kids and I recently graduated with a Post Graduate Certificate in Tertiary Teaching. I now work as a lecturer at Manukau Institute of Technology.
I look back at my journey 17 years ago when I arrived in Auckland and the feeling of pride and gratefulness overwhelms me. Refugees usually arrive in a country chosen for them. They have no say in which country they want to live in and find themselves having to start from naught. Establishing a new life in a new country on a new continent was terrifying, yet gracious. For a refugee (a daughter of a political refugee) at 18 like me, New Zealand was not just a refuge but God's opened arms that embraced my family and I; a home and a country that I am now proud to be a citizen of. I cannot but say thank you God, thank you New Zealand and thank you my kiwi sponsors, who were, and still are, family to me.
From 1982 to 1991 I lived a beautiful life in Iraq, my father was a high ranking officer in the army and I lived mostly in army bases, which were elegant and provided officers' families with a comfortable lifestyle. Though we were at war with Iran, Iraq then was a secular republic and a nice place to live, until it went to war with America. The Gulf War not only left the country in ruins, but had a detrimental effect on families like mine who went poor and lost every chance to live a secure life. There was no future left for my family. We struggled for seven years, witnessing the deterioration of our country until my father decided to split the family in half in 1998. Some fled to Jordan and some to Turkey to ask for political refuge. We were then reunited in New Zealand in 2000.
Few words can portray the struggles I encountered and the challenges I faced along the way. But they can deliver a simple message that some of us (migrants/refugees) who are now citizens are grateful, proud, and see themselves as part of this beautiful country and work so hard towards raising its profile.
RASNZ relies on the compassion and generosity of people like you. Give the gift of wellbeing to refugees resettled in New Zealand.