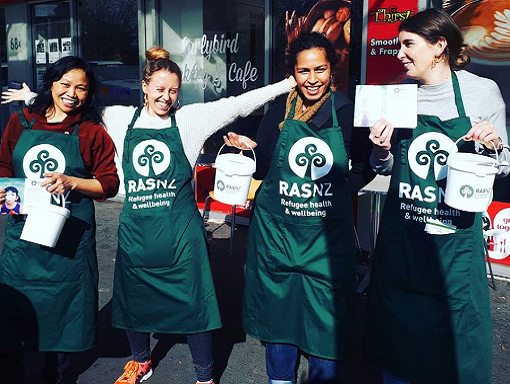 Organise a fundraiser
If you would like to organise a fundraising event and already have an idea in mind, please contact our Fundraising Team and let us know so we can provide support and information.
Stuck for ideas? Check out our A-Z Fundraising Guide.
A great option is to set up an online fundraising event using GoFundraise – this way, you can share your initiative with your email and social media contacts and really amp up donations! To get started, click the button below…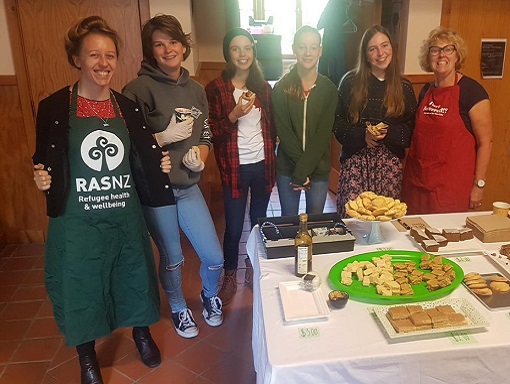 Host a RASNZ speaker
Are you a teacher whose students are interested in learning about the refugee journey?
Is your workplace keen to fundraise for a cause that supports refugees resettling in New Zealand?
If so, why not host a RASNZ speaker at your next assembly, class discussion, or work function? RASNZ speakers regularly visit schools, Rotary clubs, businesses and faith groups. Talks can range from 5-minute "pep talks" in preparation for a fundraiser, right up to hour-long activities or in-dept discussion.
To find out more and book your RASNZ speaker, please contact the Stakeholder Engagement Coordinator.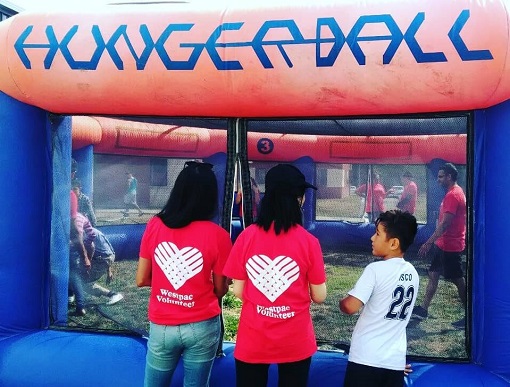 Organise a volunteer group
Rally your workplace, community group, school or whānau and bring a bit of joy to some very special new kiwis at the Mangere Refugee Resettlement Centre!
Run a fast-paced Hungerball competition for kids using our inflatable stadium, facilitate a knitting circle, get creative with art projects, or bring your band and play some music. The options are endless!
*Groups can be between 4 – 10 people at a time. Volunteers under the age of 18 must be supervised by an adult, with no more than 4 children per adult. 
For more information or to register your interest, please contact our Stakeholder Engagement Coordinator.
RASNZ relies on the compassion and generosity of people like you. Give the gift of wellbeing to refugees resettled in New Zealand.